ABOUT US
Spoken Word Christian Assembly, Inc. is a non-denominational Message-Of-the-Hour church serving the members of the Bride of Jesus Christ in the Philippines since 1994. Our mission is to share the end-time Good News of Jesus Christ through the ministry of Malachi 4 and Revelation 10, witnessing and serving others through the revealed Word of the Hour. We are a tax-exempt non-profit organization which rely only on tithing and love offerings from our members and also from the donations of others to sustain our missionary projects and outreach endeavors in the Philippines.
MYSTERY EXPO SEMINARS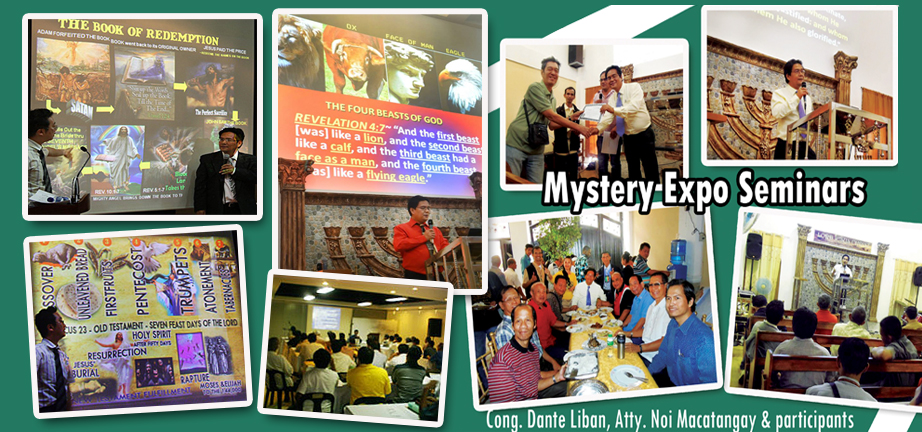 The "Mystery Expo" Seminar is a series of free seminars that we have designed aimed at introducing the Message-Of-The-Hour to denominational ministers and lay workers. It started out as a joint-project with the Association of Fellow Labourers in Christ but after the death of its founder, Ptr. Ross Franco, we have continued on with the project ourselves. We believe that everyone has to hear this Message, whether they accept It or not. Faith cometh by hearing, and hearing by the Word of God. Though we believe that only the predestinated seeds of God will be quickened because in non-seed there's nothing to quicken, and so, we just preach the Word like casting the net into the ocean. Let the fish bite and let the rest take care of themselves. Salient doctrines such as the "Godhead", the "Original Sin", the "Mark of the Beast", the "Revelation of the Seven Seals" and the "Seven Church Ages" are tackled in every seminar. Free food, free handouts, and certificate of participation, are given to active participants after they have completed the training that lasts a day or two, depending on the budget. Questions & Answers are also offered at the end of every seminar to accommodate inquiries and clarifications about the teachings of the Message. Some of the new Message preachers in the Philippines were converted through these seminars. This endeavor is only made possible through voluntary help from participants, from our own local church funds, and from generous donors who feel the need to support these projects. While more and more invitations from ministerial associations within the Philippines and from Asia-Pacific countries are being accommodated by us, your help and donations to this mission work will be much appreciated.
MISSION WORKS
"Eternal life is living for others" (~WMB). It is our vision-mission to share God's blessings with the needy and with the underprivileged. Christianity is about outreach work. If you cannot go, help send someone else. We allocate part of our funds to provide food and clothing to children with disabilities, home-for-the-aged patients, prison inmates, and indigenous tribes in the Philippines, aside from our regular services such as Spiritual Counseling, Home Bible Studies, and Evangelistic Crusades. Sister Fleda Millevo, the pastor's wife, owns a small sari-sari store and whatever extra income she has, she puts them into these missions to help her husband reach out to the poor and needy. She believes that time is short and we need to grab the opportunity to help feed the indigents, not only with spiritual food for their soul but also with natural food for the body.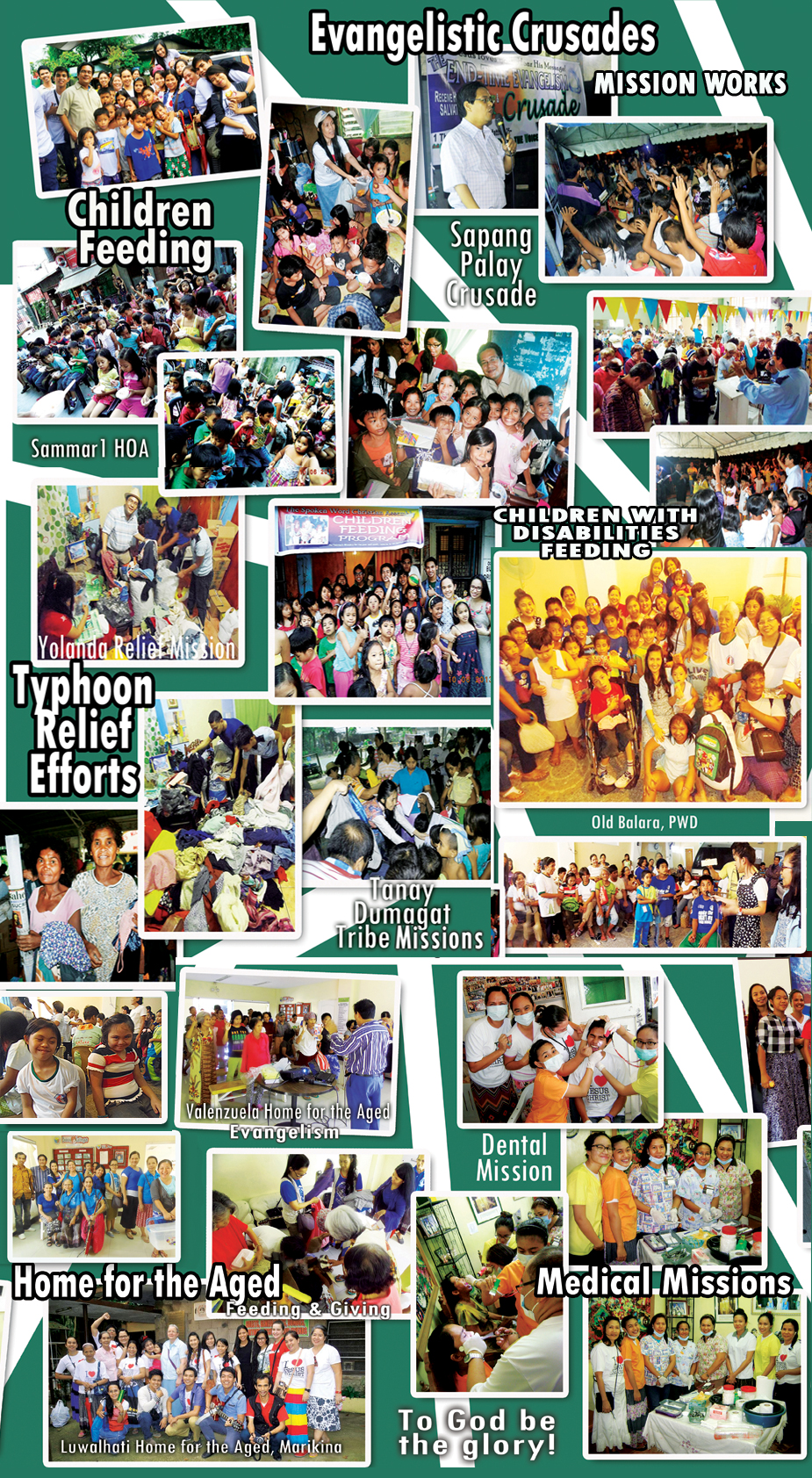 PUBLICATIONS
Our church has a burden for lost souls and therefore, we print and publish our own publications in Filipino and in English. These materials are geared towards promoting the Message-of-the-Hour in the country and abroad. The pastor, Brother Ronnie Millevo, is a part-time multimedia arts professor and a fine arts graduate. With his God-given skills, he has authored and published a book called "Quick Reference Guide" to the Message of the Hour. This book has been very helpful to new ministers of the Message, especially the young preachers around the world, as a reference guide to sharing the Message-of-the-Hour. It can be ordered online or by snail mail by contacting us.

Pastor Ron has also designed some tracts, message chronicles, and a Filipino book known as "Mensahe sa Huling Kapanahunan" for local evangelism and outreach work. He is currently doing a translation work on a Bisaya/Cebuano version of this book for the benefit of the Visayan and Mindanao Island people.


POWERPOINT PRESENTATIONS
Pastor Ron is also gifted teacher and has developed more than a hundred Powerpoint Sermons on the Message. Ministers can use it along with an LCD projector to present the Message doctrines to a large audience with visual aids. They are also available for ordering online. Links to these materials can be accessed through the pictures here.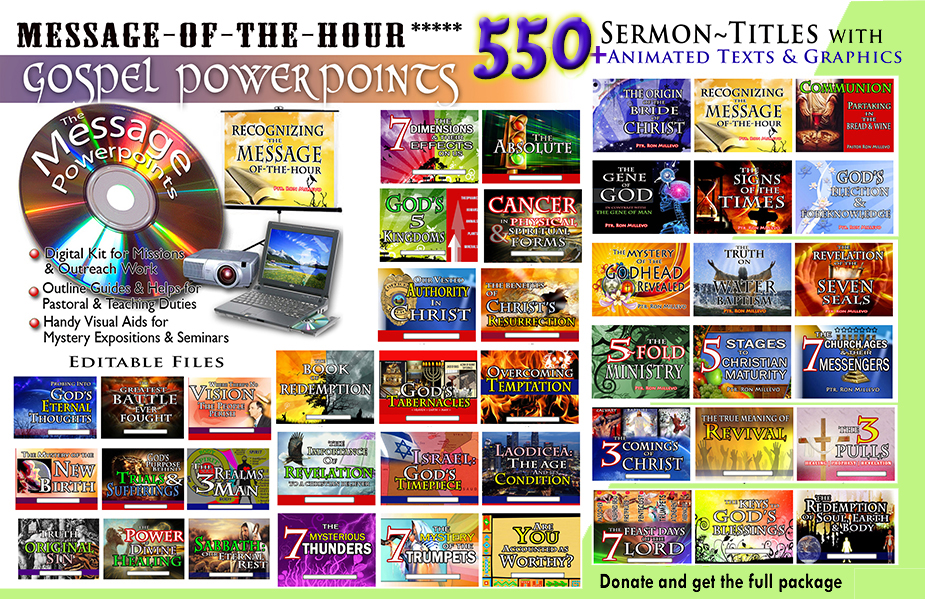 CHARTS AND POSTERS
Pastor Ron has also designed some charts and posters which can be used as handy visual aids for church presentations in remote villages and jungles. They are made up of plastic tarpaulin waterproof materials and are very helpful in areas where there are no computers nor LCD projectors. Anyone who needs to get a copy of these materials can send us a request. Or you can print them out on your own by asking for the high-resolution files of the images from us.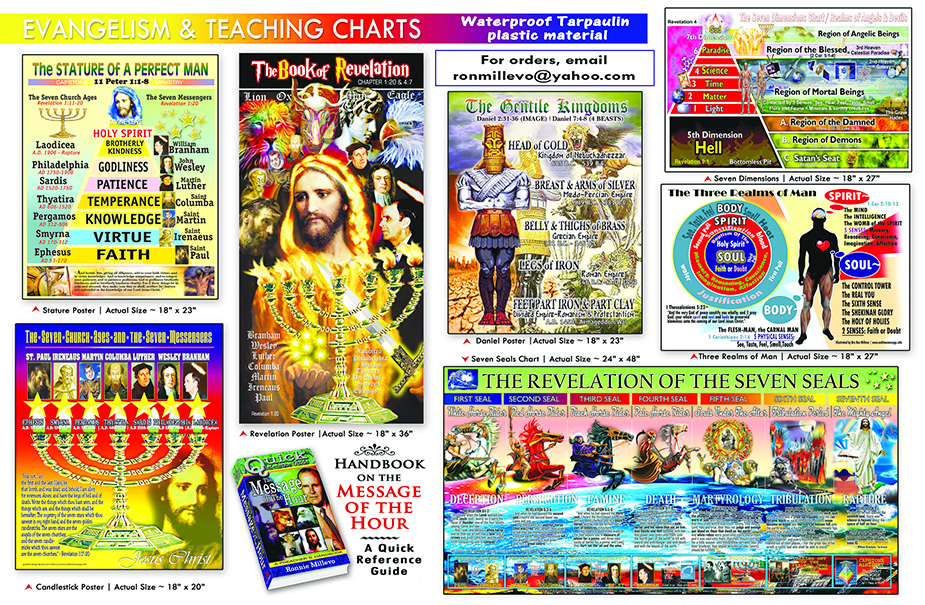 OUTREACHES
Pastor Ron also does outreach work in Papua New Guinea, Vanuatu, and other neighboring Asian countries. Within the Philippines, our church has done outreach work in the Dumagat tribes of Tanay, and in other different parts of Luzon, Visayas and Mindanao islands.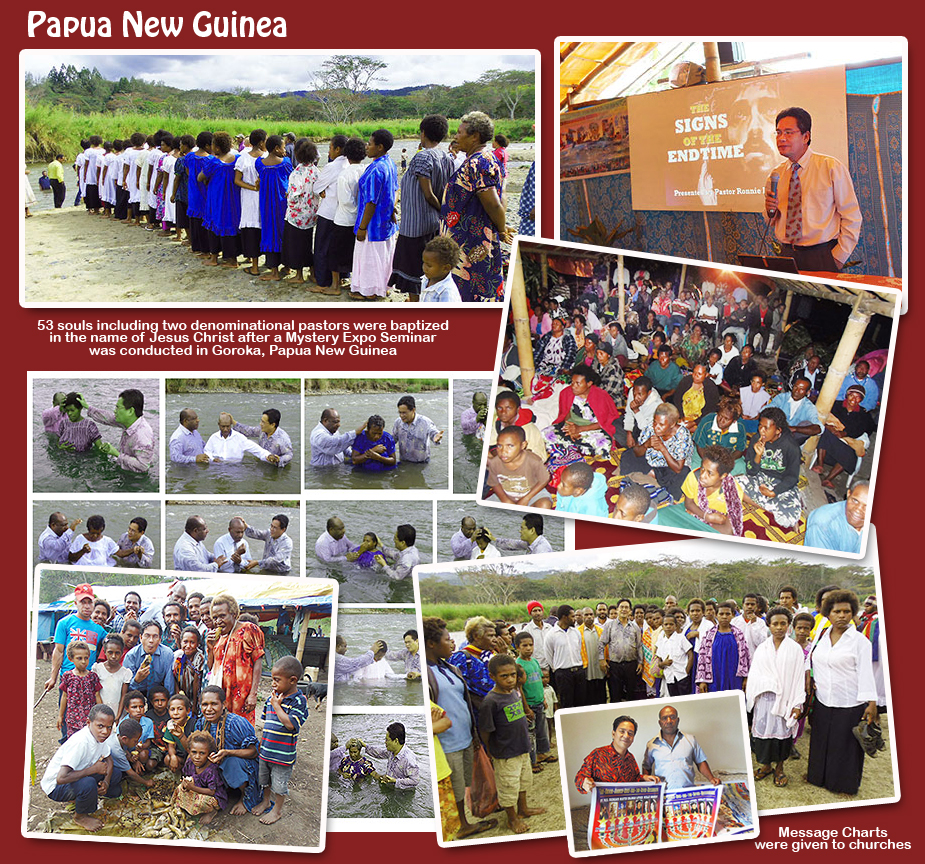 YOUTUBE SERMONS
Our church also does on-line evangelism. Sermon videos of Pastor Ron, such as teachings on the Godhead, Water Baptism, and other doctrinal topics in both English and Tagalog, can be accessed from our YouTube Channel at www.youtube.com/ronmillevo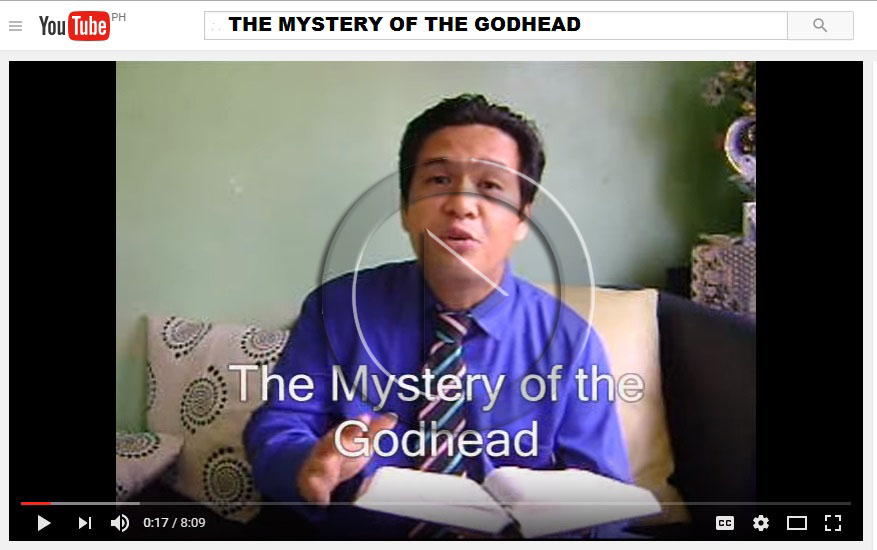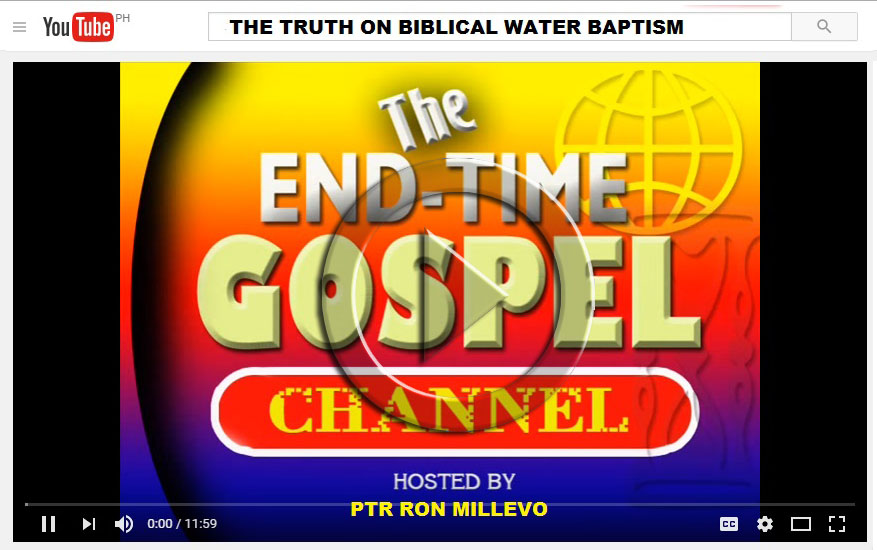 FOREIGN AFFILIATES
Our church is affiliated with a number of sister-churches around the world who also believe and preach the Message-of-the-Hour based on Malachi 4:5-6, Revelation 10 and Luke 17:30. We are open for collaboration, tie-ups, joint-efforts, and invitations from anywhere around the world, for soul-winning and mission work. Below is a link to some of our affiliate sister churches worldwide.