Shown here are SAMPLES of charts and posters
pertaining to
the EndTime Message
as exclusively designed by
Bro. Ron Millevo
.
These large-format graphics
are
printed on
tarpaulin synthetic canvas
, fade-free and wet-free.
These artworks can be framed, hung in homes and churches, and are shipped in rolls.
They have proven to be helpful amongst pastors and ministers in teaching God's revelations of the End Time Message amongst their congregation.
You can avail of these posters by contacting Brother Ronnie .
For bulk shipments, place your order one week in advance.
NOTE: Prices do not include shipment fees.
DHL and U.P.S. service fees vary based on gross weight.
<Click on the photos to view a bigger and detailed version>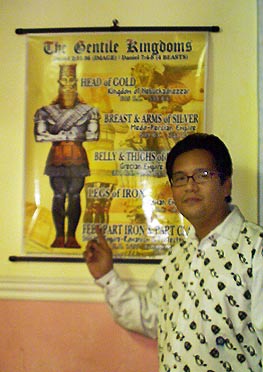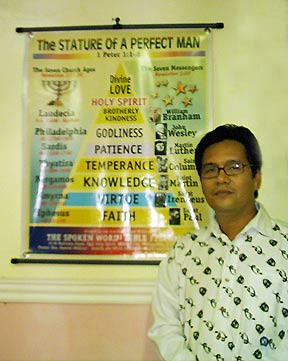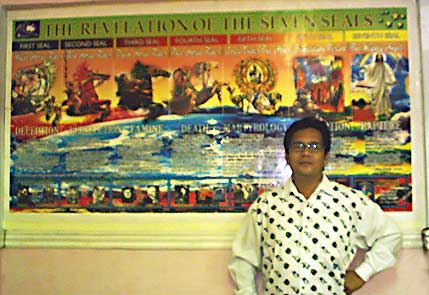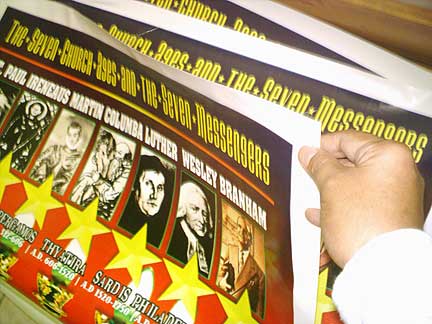 Poster materials are made out of tarpaulin synthetic canvas - stain free, fade-free and wet-free.
MORE MESSAGE GRAPHICS ARE TO BE OUT SOON...You can order other customized designs in any size, based on your church specifications. Thank you.